What you will learn
CompTIA A+ is the preferred qualifying credential for technical support and IT operational roles. CompTIA A+ certified professionals are proven problem solvers. They support today's core technologies from security to cloud to data management and more. CompTIA A+ is the industry standard for launching IT careers into today's digital world. In order to receive the CompTIA A+ certification, learners must pass two exams: Core 1 (220-1001) and Core 2 (220-1002)
Course Outline
Lesson 1: Supporting Operating Systems
Lesson 2: Installing and Configuring PC Components
Lesson 3: Installing, Configuring, and Troubleshooting Display and Multimedia Devices
Lesson 4: Installing, Configuring, and Troubleshooting Storage Devices
Lesson 5: Installing, Configuring, and Troubleshooting Internal System Components
Lesson 6: Installing, Configuring, and Maintaining Operating Systems
Lesson 7: Maintaining and Troubleshooting Microsoft Windows
Lesson 8: Network Infrastructure Concepts
Lesson 9: Configuring and Troubleshooting Networks
Lesson 10: Managing Users, Workstations, and Shared Resources
Lesson 11: Implementing Client Virtualization and Cloud Computing
Lesson 12: Security Concepts
Lesson 13: Securing Workstations and Data
Lesson 14: Troubleshooting Workstation Security Issues
Lesson 15: Supporting and Troubleshooting Laptops
Lesson 16: Supporting and Troubleshooting Mobile Devices
Lesson 17: Installing, Configuring, and Troubleshooting Print Devices
Lesson 18: Implementing Operational Procedures
Requirements
To learn with the CompTIA A+ Certification Study Guides and prepare for your exam, you should have successfully completed the CompTIA IT Fundamentals course or have some basic experience using a PC, Windows, and browsing the web. Specifically, we recommend that you have the following skills and knowledge before starting this course:
Recognize the main components of a PC as well as storage media such as USB drives and DVD.
Start the computer and navigate the operating system desktop.
Use a web browser to view websites.
About TechED International Training Services
TechED Intl. Training Services is a leading certification training provider for individuals, government and private enterprises in the Philippines and globally. We deliver our training with excellence resulting in top quality and qualified I.T. specialists.
Offered by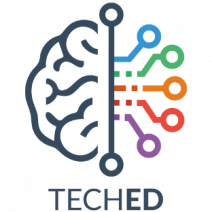 TechED International Training Services
Visit Profile
Duration
5 Days
Course Type
Online (Instructor-Led)
Price
Contact Us