What you will learn
The Certified Network Defender (CND) certification program focuses on creating Network Administrators who are trained on protecting, detecting and responding to the threats on the network. Network administrators are usually familiar with network components, traffic, performance and utilization, network topology, location of each system, security policy, etc. A CND will get the fundamental understanding of the true construct of data transfer, network technologies, software technologies so that the they understand how networks operate, understand what software is automating and how to analyze the subject material. In addition, network defense fundamentals, the application of network security controls, protocols, perimeter appliances, secure IDS, VPN and firewall configuration, intricacies of network traffic signature, analysis and vulnerability scanning are also covered which will help the Network Administrator design greater network security policies and successful incident response plans.

CND is a skills-based, lab intensive network security program based on a job-task analysis and cybersecurity education framework presented by the National Initiative of Cybersecurity Education (NICE).
Course Outline
Lesson 01: Computer Network and Defense Fundamentals.
Lesson 02: Network Security Threats, Vulnerabilities, and Attacks.
Lesson 03: Network Security Controls, Protocols, and Devices.
Lesson 04: Network Security Policy Design and Implementation.
Lesson 05: Physical Security.
Lesson 06: Host Security.
Lesson 07: Secure Firewall Configuration and Management.
Lesson 08: Secure IDS Configuration and Management.
Lesson 09: Secure VPN Configuration and Management.
Lesson 10: Wireless Network Defense.
Lesson 11: Network Traffic Monitoring and Analysis.
Lesson 12: Network Risk and Vulnerability Management.
Lesson 13: Data Backup and Recovery.
Lesson 14: Network Incident Response and Management.
Requirements
I. SKILLS
Basic knowledge of Networking
Knowledge of server and network components
II. EQUIPMENT
Wi-Fi capable Laptop with corresponding charger or Desktop computer with reliable internet connectivity
Computer mouse
III. SOFTWARE
Web Browser: Google Chrome, Mozilla Firefox or the NEW Microsoft Edge
About TechED International Training Services
TechED Intl. Training Services is a leading certification training provider for individuals, government and private enterprises in the Philippines and globally. We deliver our training with excellence resulting in top quality and qualified I.T. specialists.
Offered by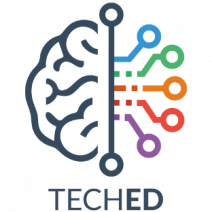 TechED International Training Services
Visit Profile
Duration
5 Days
Course Type
Online (Instructor-Led)
Price
Contact Us