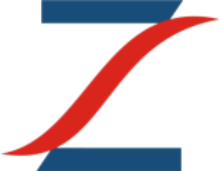 Zyre Pharmaceuticals Corporation
Legazpi City, Albay
Pharmaceutical
About Zyre Pharmaceuticals Corporation
Company Background
ZYRE PHARMACEUTICALS CORPORATION is a medical importing and marketing company of high quality specialty human injectables, oral medicines, and other specialty pharmaceutical products. The company has established its reputation and operation catering high quality cephalosporins imported from leading tie-up pharmaceutical manufacturing companies from countries including Korea, India, Thailand, and China.
History
ZYRE PHARMACEUTICALS CORPORATION is a 100% Filipino-owned pharmaceutical importing and marketing company of superior quality hospital-based injectable products, specialty drugs and medicines. The company launched its operations in 2003 as a single proprietorship under the entity, Zyre Pharmaceuticals Supply, and was later incorporated in 2007.
Following its inception in 2003, the Company started marketing and promoting anti-infection and gastroenterology products to targeted doctors.
The company's effective marketing strategies and operational success paved its way to partned with pharmaceutical products distributed, marketed, and promoted throughout the entire Philippines for the Filipino people.
Today, ZYRE PHARMACEUTICALS CORPORATION is in full swing and specializes on products administered as anti-infectives, total parenteral nutrition (TPN), anesthesia and for gastroenterogy.
Vision
To be one of the leading pharmaceutical companies in the Philippines.
Mission
To enhance the Filipino quality of life by providing superior level, yet cost-effective pharmaceutical products nationwide.
To help achieve and fulfill the hierarchy of needs of each employee within the Company.
Company Details
Office Address
Unit 201, ZPC Building, Rizal Street, Old Albay, Legazpi City, Albay
Company Size
51-200 Employees
Company Perks
In-house HMO
Rice Subsidy
Above the minimum salaries
Jobs at Zyre Pharmaceuticals Corporation