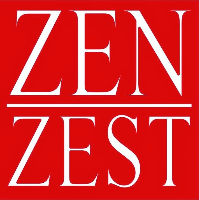 ZENZEST ASIA INC
Marikina City, Metro Manila
Retail
About ZENZEST ASIA INC
OUR STORY
Zen Zest, the pioneer brand to carry and offer a complete range of fragrances and body care items in the Philippines, began retail operations in 2001 with eau de toilettes, lotions and body scrubs.
The company believes that buyers want high quality offerings worth their money that will allow them to indulge their increasingly refined sense of style while remaining attuned to the latest trends.
Through the years, the creative team behind the brand, along with innovative product engineers, has continued to come up with comprehensive design and marketing plans and strategies. This include the ongoing development of new products and fragrances that will further cater to the needs of our market.
Our extensive marketing and marketing advertising programs include magazine ads, events, and viral exposures on TV and print publications along with celebrity endorsers who embody the Zen Zest vibe.
From one small kiosk, the proudly Filipino-owned company has grown exponentially since it started. Today, this fragrance empire continues to thrive in the fragrance, home, and body care industry.
Company Details
Office Address
#64 E. Rodriguez Ave., Brgy. Sto. Niño, Marikina City, Metro Manila
Company Size
201-500 Employees