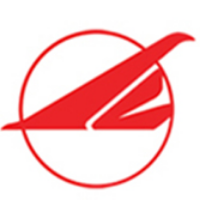 VictoryLiner Inc.
Caloocan City, Metro Manila
Logistics and Transportation
About VictoryLiner Inc.
Victory Liner, Inc is one of the largest provincial bus companies operating in the Philipines, servicing routes mainly to the provinces of Central Luzon which includes Zambales, Pampanga, Bulacan and Northern Luzon which includes Benguet,Pangasinan Bataan, Nueva Vizcaya,Kalinga, Isabela and Cagayan. It is well established firm and has been operating for more than seventy years and still continous to give quality service through out the years. Also Employee loyalty has reflected through out generations and is relevant to the firm in improving and developing its operation with the assistance of trusted people.
Company Details
Office Address
3rd Floor HRD Office, 713 Rizal Avenue Extesnion, Caloocan City, Metro Manila
Company Size
1001-5000 Employees
Jobs at VictoryLiner, Inc.