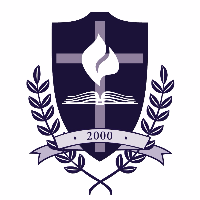 Victory Christian International School
Pasig City, Metro Manila
Education
About Victory Christian International School
Victory Christian International School (VCIS) is a Christian academic institution operating under the recognition of Department of Education (DepEd). It was established by Victory, a non-denominational Christian church in 2000 as Victory Christian School (VCS), through Bishop Manny Carlos.
In 2008, Victory decided to hand over the administration of the school to two of its trusted church members — Mr. Wallace Panlilio II and Mrs. Sheryl Panlilio. Victory Christian School later became Victory Christian International School (VCIS) in 2010.
WHO WE ARE
Victory Christian International School provides preschool, grade school, high school, and college preparatory education with an emphasis on its core values: academic excellence, Christian character, and leadership development. The school's faculty and staff are partnering hand in hand with parents in our mission to raise the next generation of God's servant leaders in the 21st century. VCIS also excels in developing cutting-edge and results-oriented academic innovations. It has participated in the design and development of several education programs, such as the Singapore Math Circles™, Math Circles™, Projects and Presentations™, Excellence Track™, and Career Immersion, among others.
For 15 years now, VCIS has been the home of servant leaders working in the system of faith, excellence, leadership, and love in a Christian environment. The school aims to continue partnering with families in reaching their children's fullest potential for God.
Company Details
Office Address
CAPTAIN HENRY JAVIER DRIVE, 339 ROBINSON'S CIRCLE, Pasig City, Metro Manila
Company Size
51-200 Employees
Jobs at Victory Christian International School