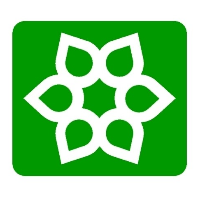 V Roque Corporation
Makati City, Metro Manila
Manufacturing and Production
About V Roque Corporation
OUR COMPANY
The most important elements in a custom home are the designs of cabinetry. With this understanding
in mind, V. Roque Corporation set out with a clear focus; to offer individually designed, high quality,
engineered and tested products.

We specialize exclusively in archtect-designed luxury residential projects, supplying signature estate
homes and residences across the country. Our proven, engineered products span every conceivable
style and operation, from classic traditional European designs to sleek contemporary geometrical
creations.

VRC combines the flexibility and attention to detail of a traditional custom millwork shop, with the
production efficiencies of a mass producer. Our 20,000 sq. meter, manufacturing plant on seven
hectares of land is equipped with modern machines, utilizing a combination of size and sophistication
makes VRC uniquely able to meet the requirements of large scale, complex custom orders in a cost
efficient and timely manner.

By blending sophisticated technology, software and industry expertise, VRC offers a value to our
clients that go far beyond simply supplying cabinets. Each member of the VRC team has years
of cabinets experience, a keen attention to detail and a demonstrated understanding of high-end
residential fine woodworking fenestration. We function as collaborative partners on our client's team,
assisting with the builder's woodworks and fenestration design and decision making process from the
conceptual stage through to final presentation.
COMPANY HISTORY
The company was founded by Mr. Virgilio C. Roque Sr. V. Roque Corporation started out in 1964 as
a cottage industry making wooden furniture. In the late sixties, it began to make wooden television
cabinets for manufacturer of electronic appliances. Due to the decline in the demands for wooden
cabinets, the company pioneered the introduction and launched the manufacture of modular and built
in cabinets, vanities and bedroom closets. In 1984, the company started to export fireplace mantels to
the United States. In 1986, the company started the production line for doors.

Due to its high quality and standards, it vigorously expanded in its venture and became the largest
manufacturer of wooden cabinets in the Philippines. VRC pioneered the introduction and manufacture
of modular and built in cabinets, vanities and bedroom closets along European and American designs.
VRC offers the supply and installation of modular kitchen cabinets, components and accessories
which made it famous and highly acknowledged in the industry. VRC is also the exclusive Philippine
Distributor and fabricator of the very high-end German-made window and door system. VRC owns and
operates a factory with10,000 sq. m. in Bulacan. It has the latest in high technology woodworking
machine. It enables the company to mass produce high quality cabinets, closets, furniture, veneer
laminated boards, mouldings and other architectural elements at competitive prices.
With more than 40 years of experience in the woodworking industry, it has become the company's
policy to strive for the highest quality possible in the manufacture of its products and in the services it
performs.
Company Details
Office Address
20th Floor, BDO Equitable Tower, Paseo De Roxas, Makati City, Metro Manila
Company Size
51-200 Employees
Jobs at V Roque Corporation