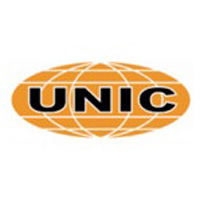 Unimasters Conglomeration Inc.
Manila, Metro Manila
Architecture and Construction
About Unimasters Conglomeration Inc.
BACKGROUND
Unimasters Conglomeration Inc. was incorporated in 1976 with principal address at Tacloban City, Philippines, the center of trade and commerce for the province of Leyte and Samar. The Chan family was operating the oldest construction materials supply and hardware store in Tacloban City, supplying majority of the Contractors in the area. Subsequently, they decided to enter the construction business which gave birth to the establishment of Unimasters Conglomeration Incorporated (UNIC).
Initially, UNIC was created to engage in construction of vertical development such as houses and buildings. In the late 1980s, the company shifted to horizontal development and grew to be the largest construction company in Leyte and Samar with more than 150 units of heavy equipment. The business then diversified to equipment rental; supply of auto and construction equipment spare parts; and development of subdivision lots and housing.
The company was awarded the Outstanding Contractor for Road & Bridges by the Department of Trade and Industry during the First Construction Industry Congress held in 1992. Out of 6 categories, it was the only provincial-based contractor awarded among Manila-based contractors.
UNIC is categorized as "AAA" category by the Philippine Contractors Accreditation Board (PCAB), the highest category for General Engineering. UNIC also participated in international bidding against foreign contractors. Most of its completed construction contracts were jointly financed by the Philippine Government and foreign lending institutions such as ADB, IBRD and JBIC.
Currently, the company has a net financial contracting capacity of Php6.1 Billion.
The company's president and chairman of the board is Engr. Wilson L. Chan. He is a licensed Civil Engineer and Jr. Geodetic Engineer (6th placer at 1975 Board Examination) and a post graduate of Masters in Business Administration (MBA) from the Asian Institute of Management (Batch 1977). He served 4 years as a member of the Board of Directors of the Philippine Contractors Association (PCA). He is also the proprietor of Unic Aggregates, President of Manila Construction Supply, Inc. and a member of the Board of Directors of Supreme Aqua Resources Inc. He is also the Chairman and President of Sun Team Construction and Development (Philippines) Corporation.
The company's principal address is 17 J. Romualdez St., Tacloban City, Leyte. Its Manila liaison office is at Suite 3201 Atlanta Centre, 31 Annapolis Street, Greenhills, San Juan City, Philippines.
CONSTRUCTION EXPERIENCES
Completed projects in the past includes Roads, Bridges, Earth Dams, Water Pipelines, Residential Housing, Buildings, Airport Runways, Land Development, Shore Protections, Ports and Irrigation Canals.
Over the years, UNIC has constructed various projects and acquired good business relationship with many other companies in the construction industry. If necessary, joint ventures and consortiums can be formed to handle large-scale projects. The following are some of the construction companies that UNIC have worked with in the past:
1. TAISEI CORPORATION - one of the largest construction firm in Japan with more than US$17 billion annual revenue worldwide and considered as one of the top 3 contractors in Japan.
2. SAMIL ENTERPRISE CO., LTD. – one of the top ten contractors in Korea. Engaged in high-rise Building, Industrial Plants, and Mass Housing among others.
3. SAMIL STEEL STRUCTURE CO., LTD. – an affliate of Samil Enterprise Co. that specializes in fabrication and erection of structural steel, fabrication plant with modern computerized machineries and robot technology.
4. CONCRETE AGGREGATES CORPORATION – a registered Contractor and a supplier of concrete aggregates, ready-mix concrete, asphalt cement, hollow blocks, post-tension structures, pre-cast concrete hollow-core slabs etc.
5. PHILIPPINE ROCK PRODUCTS INCORPORATED - engaged in the business of construction; and supply of ready-mix concrete, asphalt mixed concrete, aggregates, concrete admixtures, etc.
6. RPJ ENGINEERING INC. - specializing in electrical contracting.
AFFILIATED COMPANIES
1. Tacloban City Ice Plant, Inc. - engaged in manufacturing of block ice and operate a 64 room hotel and restuarant. The original company name was the Tacloban Electric & Ice Plant Company as it was operating the production, sale and distribution of electric power in Tacloban City, which included 2 neighboring Municipalities. Because the government considered power utility companies as a security risk during martial law, the operation for power utility was sold to the government sponsored Cooperative in 1976.
2. Manila Construction Supply, Inc. – the oldest hardware store in Tacloban City (1949) and continue to engaged in the supply of construction materials, hardware, lumbers, tools, electrical items, plumbing, machineries, paints etc.
3. Unic Auto Parts Inc. – originally was a profit center of Unimasters Conglomeration Inc. but as the business expanded, a separate company was formed. Engaged in the supply of auto and heavy equipment parts, vehicles, machineries, fishing and other marine items.
4. Supreme Aqua Resources Inc. - engaged in frozen food processing and export of aquatic items such as shrimp, sheelmeat, cuttle fish for the Japanese market as well as sea cucumber and live fish for the Hongkong market. In 1997, the business operation expanded to rental of cold storage facilities, manufacturing of feeds for livestocks and contracted the operation of dressing chicken for Magnolia in Tacloban City. The company expanded to fastfood chain business and currently operates 4 Jollibee franchise outlets, 4 Chowking franchise outlets, 2 Greenwich Pizza franchise outlets, 2 Gloria Jeans Coffee Shop franchises, 1 Gerry's Grill franchise and several franchise outlets for Mr. Donut.
5. Sun Team Construction and Development (Philippines) Inc. – a company that serves as the branch operation of Sun Team Construction Corporation of Taiwan. Engaged in the quarrying, production and supply of concrete aggregates such as sand and gravel; as well as other minerals.
6. Madison 101 Inc. – a 120 room hotel and dormitory in New Manila, Q.C. with several functions room catering to various professional review centers, conventions, seminars and other functions.
7. PinoyAko Corporation – engaged in the business of assembly of electric tricycle and LED lights
Company Details
Office Address
Unit 3201 Atlanta Centre, 31 Annapolis, Greenhills San Juan, Manila, Metro Manila
Company Size
51-200 Employees
Jobs at Unimasters Conglomeration, Inc.