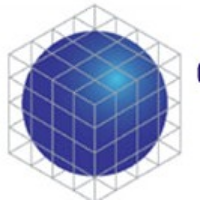 Transnational Logistics Inc.
Manila, Metro Manila
Logistics and Transportation
About Transnational Logistics Inc.
Transnational Logistics, Inc. is a proud member of Transnational Diversified Group
Our mission. We are the logistics partner of choice. We develop and implement logistics and outsourcing solutions that add strategic value and exceed our customers' requirements. As the logistics arm of TDG, we fullfill TDG's vision of becoming a leading logistics provider in the Philippines. We forge strategic partnerships by using best business practices, technologies and uphold a culture of integrity that ensure business sustainability. We develop and empower people to their full potential resulting in improved quality of life. We promote environmental and social conciousness in our community.
Our Vision. We are the leading logistics and outsourcing solutions provider, with healthy growth and profitable operations. Our system and structures enable us to be highly efficient, productive, competetive, responsive and agile. Our people are effective, highly motivated, engaged and committed. We promote environmental preservations and community building.
Our Core Values
Excellence
We find the best ways, systems and processes to achieve total quality and superior results. Our passion for Excellence compels us to continuously seek better and smarter ways of doing things.
Community
Our TDG Community enables us to achieve excellence beyond individual efforts. It is through alignment of purpose, accountability, mutual respect and trust that we build a strong community. We achieve greater results through Teamwork, Diversity and Synergy.
Fairness
We seek mutual benefit, using a "win-win" approach in everything we do. We provide an environment where employees have the opportunity to grow and achieve their full potential. Fairness is TDG's foundation for building strong and lasting relationships with all stakeholders.
Integrity
We honor our commitments, strongly uphold our values and hold ourselves accountable. Our partnerships are governed by transparency and openness. Our integrity inspires trust, which is the cornerstone of our strong and lasting partnerships. It is the foundation of credible leadership throughout the organization.
Stewardship
We have a genuine concern for the common good of all stake-holders (Employees, Customers, Suppliers, Shareholders, Partners and Community). TDG's drive for excellence and sustainable growth is anchored on every TDGer's strong sense of responsibility, "malasakit", and leadership. As responsible citizens, we care for our community and seek to preserve the environment.
Company Details
Office Address
2nd Floor TDG-NYK Harbor Center Building,, Railroad cor., 23rd St. Port Area Manila, Manila, Metro Manila
Company Size
51-200 Employees
Jobs at Transnational Logistics, Inc.