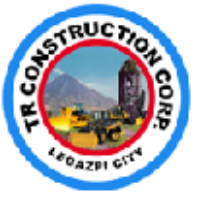 TR Construction Corporation
Legazpi City, Albay
Architecture and Construction
About TR Construction Corporation
TR CONSTRUCTION CORPORATION, a company engaged in construction services, commits to provide services based on our customer requirements compliant to industry standard and any applicable statutory and legal requirements to ensure customer satisfaction.
To ensure compliance to the management directions we will implement the following guiding principles:
To build a world class construction firm through continuous improvement of the Quality Management System.
Ensure competent workforce.
Assures quality of work life for employees and just returns to capital employed.
Periodic review our Quality Management System as one of our inputs to continuous improvement of our company.
It is therefore imperative that, whenever possible, continuous improvement be given due primacy to assure our clients of technical integrity to our end products and services thereby fulfilling our commitment to contribute to the economic progress of the nation.
Company Details
Office Address
Brgy 21, Binanuahan West, Legazpi City, Albay
Company Size
201-500 Employees
Jobs at TR Construction Corporation