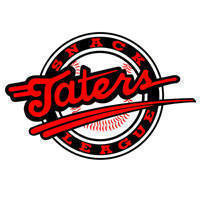 Makati City, Metro Manila
About Taters Enterprises Inc.
Taters Enterprises, Inc. is a franchisor of the Taters Snack League fast food chain and Chimara Feel Good Café. As the first in the Philippine market to offer this type of fast-food franchise, TATERS Enterprises, Inc. has taken a passionate approach in studying the various aspects of its market, food-service operations and systems to develop its long-term plans and strategies. It started its franchising program as early as June 1995 after many inquiries it has received from the opening of its first store. Since then, the TATERS trade designs, franchise systems, products, and processes continue to evolve in response to the fast-changing market trends and consumer demands. The joint research and development efforts of TATERS and its suppliers continue to create entertainment snack favorites that are quickly-served, modestly-priced, and higher in nutritional value evidenced by innovations and constant additions to its menu. In all its endeavors, the delivery of quality products and services has always been TATERS' commitment and ultimate goal. TATERS the only branded entertainment fast-food franchise in the country today. Due to its rapid expansion, we are urgently in need of the following positions to build and grow their careers with us.