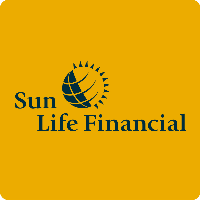 Sun Life of Canada Philippines Inc.
Makati City, Metro Manila
Insurance
About Sun Life of Canada Philippines Inc.
Sun Life of Canada (Philippines), Inc. pioneered life insurance in the Philippines in 1895. Today, it is the number one and the longest-standing life insurance company in the country. Celebrating more than 120 years in the country, it remains committed to its mission of helping Filipinos achieve lifetime financial security.
Sun Life Philippines is part of the Sun Life Financial group of companies headquartered in Toronto, Canada.
WHY JOIN US?
Take a moment to ask: what do I really want from my career?
Take a moment to look: where can I find a fruitful and fulfilling occupation?
It's time for you to pursue bigger and brighter prospects. Experience the rewards of becoming a Sun Life Advisor today.
Rewarding Ventures. Earn an income that equals your hard work and determination, where there is no ceiling to your earning potential.
Exceptional Growth. Being a financial advisor means running your own business, where your success lies in your own hands.
Flexible Schedule. Shatter the 8-5 myth. Let work and play come together at your own pace.
Meaningful Career. As you help others plan for their financial future, you enrich your present.
BECOME A SUN LIFE FINANCIAL ADVISOR TODAY.
Company Details
Office Address
Sun Life, Ivy New Business Office, 5th Floor, Ace Building, Rada Street, Legaspi Village, Makati City, Metro Manila
Company Size
10,001+ Employees
Company Perks
Unlimited income potential. Exceptional caree
Jobs at Sun Life of Canada Philippines, Inc.