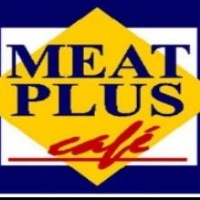 Subic Duty Free Shop Inc. (Meat Plus Cafe)
Olongapo City, Zambales
Food and Beverage
About Subic Duty Free Shop Inc. (Meat Plus Cafe)
Subic Duty Free Shop, Inc. was incorporated on September 29, 1992. It began its business in June 9, 1993 which leased a 30sqm. Commercial space and a Warehouse space of 54sqm. with primary purpose is to sell high quality meat products, foodstuffs and other delicatessen and dry goods operations inside the Subic Free Port Zone as a Duty Free Store. With an initial Sales of Php 4.7M the companybecame popular as a Duty Free Store of selling high quality meat products and imported toys. In 1996 due to the cancellation of $200 shoppiing privilege for resident of Olongapo the company made an agreement with the SBMA last May 6, 1996 to change it operation fromretailer of toys to operate as restaurant and retailer of meat products.
In 1997 the Meat Plus Cafe was born with 100 seating capacity. The restaurant became popular becauseof its U.S Tender juicy Steaks and burgers. In November 2004 the additional area was open and we became to be known as "THE BEST STEAKS and BURGERS in SUBIC."
In 2007, with P51M turn over, the company again leased an additional space of 370sqm from SBMA and added 2 function rooms with seating capacity of 50 & 70. The new facilities brought the Company's yearly turn over to Php80M.
With the successful Subic operation, the Company is looking at opportnity to duplicate the same in other areas.
Company Details
Office Address
Building 65, Sampson Road Subic Bay Freeport Zone, Olongapo City, Zambales
Company Size
51-200 Employees
Jobs at Subic Duty Free Shop, Inc. (Meat Plus Cafe)