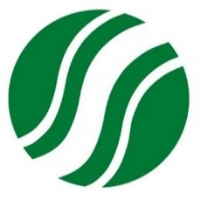 STA. CLARA INTERNATIONAL
Mandaluyong City, Metro Manila
Engineering
About STA. CLARA INTERNATIONAL
AAAA PCAB Licensed Contractor
40 YEARS of Engineering & Construction Excellence
Triple ISO Certifications
ISO 9001:2015 Quality
ISO 14001:2015 Environment
OHSAS 18001:2007 Occupational Health & Safety
What WE are
We are one of the leading full-service engineering, construction, development and management enterprises in the Philippines, with overseas operations, serving the Power and Utilities, Infrastructure and Civil Engineering sectors.
Who WE are
A group with strong technical orientation and advanced skills in the management and execution of medium to large scale projects on a turn-key basis.
What WE do
We offer market research; feasibility studies; design and engineering site management; works execution; start-up and commissioning; operation and maintenance; and customer personnel training.
Our Expertise
Civil Works: Roads, Railways, Bridges, Reservoirs, Ports & Harbors, Site Development, Dams, Irrigation & Flood Control
Plant Works: Oil, Gas & Chemical Plants, Wind Power Systems, Solar Power Systems, Battery Storage Facilities, Water Treatment Plants & Systems, Hydroelectric Power Plants, Industrial Power Plants & Diesel-fired Power Plants
Building Works: Commercial & Industrial Buildings, Communication, Monitoring, & Control Facilities
Underground Works: Tunneling
STA. CLARA INTERNATIONAL CORPORATION is committed to delivering construction excellence and services to its customers nationwide and worldwide while; assuring compliance with regulations providing health and safety initiative, preventing environmental pollution and responding to social responsibility.

STA. CLARA is determined to achieve sustainable and profitable growth while developing its people and the communities where it serves.
VISION
Be the Philippine's Top Global Builder.
MISSION
Sta. Clara International Corporation is your prime partner in nation-building. We will continue to deliver legacy projects with the highest standards of quality and safety believing that our works greatly contribute to the country's progress and development.
Take pride to be part of our organization that operates in high quality and standards.
Company Details
Office Address
G/F, Highway 54 Plaza, 986 Stanford St., corner Edsa, Mandaluyong City, Metro Manila
Company Size
1001-5000 Employees
Jobs at STA. CLARA INTERNATIONAL