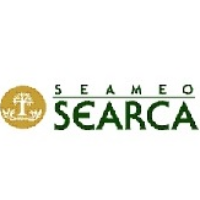 Southeast Asian Regional Center for Graduate Study in Research and Agriculture (SEARCA)
Los Baños, Laguna
Non-Profit
About Southeast Asian Regional Center for Graduate Study in Research and Agriculture (SEARCA)
The Southeast Asian Regional Center for Graduate Study and Research in Agriculture (SEARCA) was established by the Southeast Asian Ministers of Education Organization (SEAMEO) in 1966 "to provide to the participating countries high-quality graduate study in agriculture; promote, undertake, and coordinate research programs related to the needs and problems of the Southeast Asian region; and disseminate the findings of agricultural research and experimentation."
In both the business sector and in the development arena, an organization cannot be effective in too many areas. Applying this insight, SEARCA will focus its strategy and operations in the next five years to respond to the identified needs of its selected target beneficiaries. The strategic focus of SEARCA will not only optimize the use of its resources and efforts, but it will also differentiate itself from the other SEAMEO centers and from the constellation of other development organizations advocating agricultural and rural development in Southeast Asia.
SEARCA's Tenth Five-Year Plan will focus on the overarching theme of Inclusive and Sustainable Agricultural and Rural Development (ISARD), which is articulated as follows:
Our Mission
SEARCA works to strengthen institutional capacities toward inclusive and sustainable agricultural and rural development (ISARD) in Southeast Asia through graduate education, research and development, and knowledge management.
Our Vision
SEARCA seeks to be a leading enabler and champion of ISARD in Southeast Asia.
Our Pathways to ISARD
The defining elements of ISARD are social inclusion and environmental sustainability. SEARCA's goals are thus aligned with growth and development that benefits the poor and vulnerable sectors of society and which are achieved without compromising the integrity and future usefulness of the natural environment.
To know more about SEARCA visit our website at www.searca.org
Company Details
Office Address
College, Los Baños, Laguna
Company Size
51-200 Employees
Company Perks
Insurances, Out of town Company Outing (Incen
Jobs at Southeast Asian Regional Center for Graduate Study in Research and Agriculture (SEARCA)