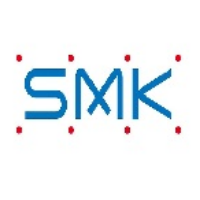 SMK Electronics (Philippines) Corp.
Angeles City, Pampanga
Manufacturing and Production
About SMK Electronics (Philippines) Corp.
SMK Electronics (Philippines) Corp.
is a Japanese Electronics Manufacturing Company that is committed to advancements in different fields like the following:
Research & Development: Ceaseless R&D efforts to give birth to our global standard setting products
Production Technology: Building a flexible and powerful production system based on "SPI" our original production technology standard
Quality Assurance: Always delivering reliability and full satisfaction with the fundamentals of quality assurance that never changes
Human Resources: Fostering Human Resources for the global environment
Environmental Protection: Preservation of the environment is a top priority
Our Company Mission/ Vision/ Etc
SMK Mission Statement
SMK is committed to the advancement of mankind through development of the information society, by integrating its current technological strengths and creating advanced technology.
SMK Credo
We Shall:
Enjoy our work.
Be customer-oriented.
Set high goals.
Always keep an open mind.
SMK Action Guidelines
Contribute to society with pride and confidence.
Be customer-oriented, with zeal and sincerity.
Challenge courageously for higher goals without fear of failure.
Trust and respect each other for a brighter working atmosphere.
Keep an open mind and view SMK from a global perspective.
Company Details
Office Address
Lot C-4 CPIP, M.A. Roxas Highway, Clark Freeport Zone, Pampanga 2009, Angeles City, Pampanga
Company Size
1001-5000 Employees
Jobs at SMK Electronics (Philippines) Corp.