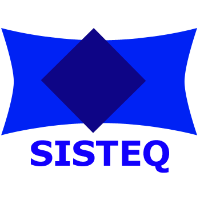 Sisteq Corporation (sample)
Makati City, Metro Manila
Information Technology
About Sisteq Corporation (sample)
Sisteq Corporation is an IT firm based in Makati City. It is a back-to-back Top 100 award winner on both the Inc. 500 list of Asia-s Fastest Growing Companies and the Forbes'list of Asia's Most promising Companies.
What we value the most
Our people make us great. People come to Sisteq Corporation because of our people. We have built a culture that encourages innovation, promotes growth, and rewards results. Most importantly, we are proud of our reputation as a great place to work in.
Add to that, our dynamic leaders help bring out the best in our people and guide them throughout the business journey.
Company Details
Office Address
5th floor Paseo Center, Paseo De Roxas, Makati City, Metro Manila
Company Size
201-500 Employees
Jobs at Sisteq Corporation (sample)