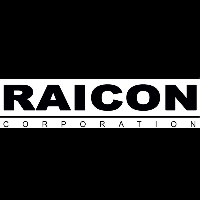 RA IGNACIO CONSTRUCTION CORPORATION
Quezon City, Metro Manila
Architecture and Construction
About RA IGNACIO CONSTRUCTION CORPORATION
OUR COMPANY
RAICON is a construction firm specializing in general engineering services. Founded in 1995 by Rommel Aquino Ignacio, the company has evolved from a modest single service entity to a diversified one with capabilities in general and specialty construction. The company is a Registered Contractor with the Department of Public Works and Highways.
The company takes pride in having completed over 100 small to medium scale infrastructure projects, residential development and commercial projects. RAICON has vast experience in both public and private undertakings. The rapid growth and continued success of the company may be attributed to a number of value propositions that it offers its clients.
MISSION
RAICON's main purpose is to provide excellence in the quality of its services. We will work towards our objective of being rightfully recognized as one of the country's leading general construction companies. Our strategy is threefold. We will utilize distinctive techniques, which will sustain efficiencies of cost to the client. We seek to offer unique growth opportunities to our employees and treat them with utmost fairness to bring out the best in each one. Above all, we will accomplish our goals through means that are ethical, just and gives glory to God.
Company Details
Office Address
UNIT 415 CEDAR EXECUTIVE BUILDING, TIMOG AVENUE CORNER SCOUT TOBIAS BRGY. LAGING HANDA, Quezon City, Metro Manila
Company Size
51-200 Employees
Jobs at RA IGNACIO CONSTRUCTION CORPORATION