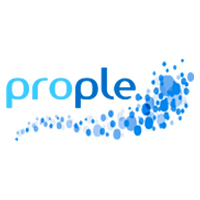 Prople BPO Inc.
Mandaluyong City, Metro Manila
BPO
About Prople BPO Inc.
PROPLE BPO ( formerly Summersault, Inc.) is an IT-enabled BPO company specializing in the fields of Finance and Accounting, HR Administration, and industry-focused Transaction Processing.
Through our process management, people and technology solutions, we effectively make your non-core business processes our core. At PROPLE, we turn your processes into your competitive advantage.
Product & Services
PROPLE-BPO offers both horizontal (functional) and vertical (industry) BPO solutions.
Our functional solutions are specialized in the areas of Finance and Accounting, and HR Administration. Our industry-specific solutions are geared towards data-intensive industries like Healthcare, Insurance, Pharmaceuticals, Fast Food, Semi-conductors and Consumer Goods.
PROCESS and PEOPLE
Powered by Technology
PROPLE has been delivering outsourcing solutions for the past thirteen years. Considered a pioneer in the industry, we continue to provide innovation to our clients through the integration of best-in-class processes and technology tools. PROPLE clients enjoy the benefits of cost-efficiency through simplified and optimized processes, and improved governance. In most instances, these benefits have been measured to be between 40 and 50% savings compared to in-house costs.
PROPLE's outsourcing solutions are focused on bringing efficiencies to the Finance and Accounting (F&A) function at several levels:
PEOPLE…
First and immediate source of savings is labor cost arbitrage. By off-shoring specific functions to PROPLE's delivery site in the Philippines, companies immediately realize 30 to 40% savings and at the same time, experience the same or even better expertise. Our people are carefully selected from the major colleges and universities in the country. Aside from CPAs, our engagement teams include seasoned F&A leaders, process experts and Six Sigma practitioners. However, we don't stop there. Our belief is that for outsourcing strategies to be sustainable, these will have to go beyond cost savings.
PROCESS…
Second is to build efficiencies through innovation in and transformation of processes. Our methodology analyzes opportunities in process improvement. For our clients that have dispersed operations globally, regionally or domestically, we first look into standardizing processes. As our outsourcing engagements move into steady state, we institutionalize continuous process improvements by embedding Six Sigma disciplines in our client teams. These already bring 10% savings from productivity gains and the same amount from quality enhancement. But as processes become standardized and are continuously optimized, the opportunities to automate become visible.
TECHNOLOGY…
The third component of our value proposition is the integration of technology tools either at the onset of the engagement or progressively as the relationship matures. We have developed and implemented various web-based productivity tools for our clients that eventually become integral components of our outsourcing solutions. In most cases, the introduction of these technology tools has contributed to further 10% savings from increased efficiencies.
Balancing these savings are investments and increased spending that have been made by our clients in the areas of telecommunication as well as resources to monitor compliance and maintain excellent governance.


Other Information
PROPLE-BPO is an ISO 9001 cetified and HIPAA compliant company.
Our clients have access to our knowledge of best practice, processes, the expertise and capability of our people, and the efficiency of our web-based technology. We deliver these benefits through a proven methodology that enables process optimization at the onset and establishes continuous improvement. Our methodology is borne out of our almost two decades of experience in transitioning and implementing outsourcing engagements.

PROPLE BPO INC.
23rd Floor, Robinsons Cybergate Center Tower 3,
Pioneer Street Mandaluyong City, 1550
Tel. No. 772 7272

E-mail Add: careers@propleinc.com
Website: www.propleinc.com
Are you looking for career advancement in an innovative and challenging environment?
Choose a career at Prople where each individual collaborates with clients to cultivate ideas and deliver results.
Join us and become part of the Prople workforce!


Company Details
Office Address
23rd Floor Robinsons Cybergate Tower 3, Pioneer st., Mandaluyong City, Metro Manila
Company Size
201-500 Employees