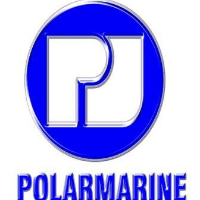 POLARMARINE INC.
Olongapo City, Zambales
Manufacturing and Production
About POLARMARINE INC.
POLARMARINE – Tank cleaning with user in mind
POLARMARINE was established in 1978 and has since then been a world leader in tank cleaning equipment. Our roots go back to the sixties, when we were involved with designing the first fixed-installed programmable single-nozzle tank cleaning machine. POLARMARINE was also the first tank cleaning company with the pitch, speed and angle control, as well as the first ever Multi-stage single nozzle tank cleaning machine.
POLARMARINE has designs, production and engineering bases in both Europe and Asia along with a worldwide network of sales and service representatives. Our facilities in the Philippines ensures our customers a prompt, reliable, highly efficient and competitive range of services.
POLARMARINE aims to be the preferred supplier of tank cleaning equipment to the shipping industry and to the industrial sector. We are committed to meet customer's expectations by always meeting our delivery times, be in compliance with our customer's need, continuously improve our products and continuously work on our core competence.
Since 1978 POLARMARINE has designed, produced and delivered more than 100,000 tank cleaning machines to shipyards and ship owners all over the world. We continue to constantly develop and offer new innovative solutions, in order to be as flexible as possible to our customers. Let us add value to your shipboard operations today!
Company Details
Office Address
BLDG 8487, Naval Magazine, Ilanin Forest, Subic Bay Freeport Zone, Olongapo City, Zambales
Company Size
51-200 Employees
Jobs at POLARMARINE, INC.