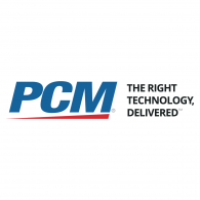 PCM BPO LLC
Mandaluyong City, Metro Manila
Information Technology
About PCM BPO LLC
PCM, one of the fastest-growing direct marketers of technology solutions for businesses, government agencies, educational institutions, and consumers! As part of the PCM family, we are proud to have our largest affiliated office located here in Metro Manila. Over the past years, we have expanded our operations to Mandaluyong (Edsa Central) and grown to almost 700 team members working in a wide range of fields, including:
· Customer Service
· Accounting
· Technical support
· IT
· Sales
· Marketing
· Human Resources
The PCM team is built on a tradition of excellence, hard work, and achievement. With a workforce that spans from Montreal, Canada, to El Segundo, California, and beyond, our organization encourages a culture of teamwork through commitment and dedication. Many of our team members have continued to build upon their dreams of learning and developing as successful business people. You'll find that we are a company that welcomes new ideas and creativity, and we consistently reward hard work and initiative. We are also committed to offering high-quality and cost-effective healthcare plans, financial programs, and other benefits as we strive to assist in the well-being of our team members.
Contact us today to learn about our exciting pace of growth and development. Your employment with us keeps you up to date in the world of business and consumer technology. It's a dynamic, challenging, and rewarding career.
Company Details
Office Address
2nd Floor, Pavilion Mall Greenfield District, Mandaluyong City, Metro Manila
Company Size
501-1000 Employees
Company Perks
Major medical coverage including coverage for
Paid vacation and sick time
Paid company holidays
Employee Referral Program
Monthly Wellness Program
Monthly Rice Allowance