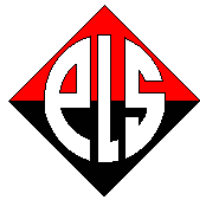 P.L. Sebastian Construction
Padada, Davao Del Sur
Architecture and Construction
About P.L. Sebastian Construction
P.L. Sebastian Construction has been in the construction industry since 1981. It is classified as an "AAA" General Engineering and Building Contractor by the Philippine Contractors Accreditations Board (PCAB) of the Construction Industry Authority of the Philippines (CIAP)/Department of Trade and Industry (DTI); and "Large B" on General Engineering and Building Category under the Contractor Registration Certificate (CRC) of the Department of Public Works and Highways (DPWH).
The owner, Petronilo L. Sebastian who is fondly called as "Sir Nilo", has started the business in 1966 at Davao City. He was engaged into hauling of aggregates and fabrication Concrete Hollow Blocks (CHB) and Reinforced Concrete Pipe Culverts (RCPC). An army type jeep with attached trailer and a Ford F-100 pick-up were used in the delivery of aggregates to its clienteles. However, construction of buildings was primarily made of wood, hence the demand for CHBs and RCPCs were low. But in 1972, when the banana industry was introduced in Davao City due favorable geography and weather conditions suitable for agriculture, packaging plants, offices and bunkhouse complexes started sprouting in the country side. Taking advantage of this opportunity, the owner decided to purchase an additional six (6) six-wheeler dump trucks using his own savings and bank loan in 1974.
A huge window of opportunity was created when the DPWH policy/strategy of maintaining national roads had a major shift. It was opened up for public bidding. Following his instinct, he has decided to cast his lot with the DPWH maintenance strategy. Long stretches of gravel surface national roads were divided into sections and awarded to different hauling contractors. Its scope of work was limited to quarrying and hauling of mix sand and gravel. The average contract was around 20,000 cubic meters more or less and usually completed within a week. Cash turnover was very fast and within a year, the company was able to invest on additional equipment of fourteen (14) units - dump trucks and two (2) units - pay loaders. The company has also established a good record with the DPWH being known as a reliable and dependable supplier of materials for road maintenance.
In 1981, the company owned six (6) units each – dump trucks and pay loaders doing quarrying and hauling of aggregates. As the business was growing fast, he decided to change his business from being a supplier of construction materials into a construction firm that envisions to construct infrastructure projects for the government hence, additional equipment for road construction were acquired.
In 1981, P.L. Sebastian Construction was able to acquire a contract from DPWH namely the Rehabilitation of Maramag-Kalilangan Road with contract amount of Php 1,600,000.00 pesos. More opportunities were opened then from the different government agencies such as the National Irrigation Administration (NIA), Department of Environment and Natural Resources (DENR), Department of Public Works and Highways (DPWH), among others. This has widened the experience of the company not only into building roads but also other infrastructures. It also helped the company built its name as one of the biggest local contractor in Mindanao and presently being competitive with other foreign contractors.
Gaining experiences and financial resources from one project to another, P.L. Sebastian Construction was able to survive up to the present, surpassing all socio-economic challenges. And up to now, it still caters the public through government-procured construction projects of public infrastructures such as road networks, bridges, dams, irrigations, and others.
Company Details
Office Address
., Padada, Davao Del Sur
Company Size
201-500 Employees
Jobs at P.L. Sebastian Construction