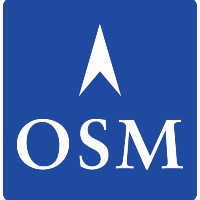 OSM Maritime Services Inc.
Manila, Metro Manila
Manpower and Recruitment
About OSM Maritime Services Inc.
The OSM Maritime Group is a provider of high quality offshore and ship management services with operations worldwide. The Group offers a broad range of services, and has customers in all shipping and offshore segments. We aim to deliver the best value money can buy within:
Full Management
Crew Management
Project Management
We have grown substantially over the years, and are today recognized as a leader in the field of offshore and ship management.


Today the OSM Maritime Group has a fleet of more than 430 vessels under its management, and operates from 26 offices around the world. The company employs more than 10,000 skilled and motivated employees from around 30 nations who are dedicated to serving a significant number of customers worldwide.
At OSM we want every one of our people to feel motivated and free to contribute their ideas.
We emphasize teamwork and try to make all our employees feel valued and included.
We encourage applicants to check and submit their applications at www.osm.no/en/Careers/Onshore-Vacancies/
Company Details
Office Address
OSM Bldg., 479 Pedro Gil St., Ermita, Manila, Metro Manila
Company Size
201-500 Employees
Company Perks
Competitive Compensation Package; Great Work
Jobs at OSM Maritime Services Inc.