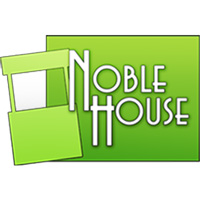 Noble House Broker's Inc.
Quezon City, Metro Manila
Food and Beverage
About Noble House Broker's Inc.
Noble House is a business that started with my fate of having to eat poorly-sanitized street food in Muñoz, Quezon City. I never expected that after all these years, I would be sick from eating this kind of food. With my sickness came a vow to bring Filipino street food to a higher level. Hence, I used up P 350,000 from my personal savings to open Sam's Everything on Sticks in Tutuban Centermall. It was not easy. Aside from competitors selling street food with lower prices, one of our biggest challenges is to complete the product line with clean, reasonably priced, uniquely Filipino street food items that can be found in the streets and duplicate them in a mall. The second challenge was finding foreign street food that will complement our items. So came the evolution of imported items like lobster ball, crab claw, corn dog, shrimp bomb, etc. In a short while, the combination worked. Together with developments in our product line, we also upgraded the equipment and accessories used in the preparation and presentation of our products. Sanitation and attractive presentation using modern technology combined with great customer service to please consumers were our ultimate priorities.
Company Details
Office Address
#30, Cement Center Compound, Congressional Ave, Quezon City, Metro Manila
Company Size
501-1000 Employees
Company Perks
incentives,leave,car loan. cellphone loan and
Jobs at Noble House Broker's Inc.