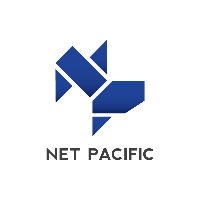 Makati City, Metro Manila
About Net Pacific Inc.
VISION
To be the company of choice in the Information Technology Systems and Electrical-Mechanical Contracting Industry.
MISSION
To provide high-quality services and products that combine performance and value pricing in the Information Technology Systems and Electro-Mechanical Contracting Industry while establishing a successful relationship with our customers and suppliers.
CORE VALUES
Cost Effectivity
Reliability
Dynamic
Responsive
Expertise
QUALITY POLICY
Net Pacific is committed to:
Providing customers with high-quality installation and services which meet requirements and are fit for their purpose
Promoting the culture and habit of continuous quality improvements
Providing our clients with an overall satisfying customer experience
SAFETY POLICY
Safety is the first priority in all our activities. We are committed to implementing, developing and improving strategies, management systems and processes to ensure that all our activities uphold the highest level of safety performance and meet national and international standards.