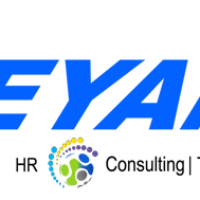 Neeyamo Enterprise Solutions Philippines Inc
San Juan, Metro Manila
BPO
About Neeyamo Enterprise Solutions Philippines Inc
Neeyamo, a leading provider of HR technology, HR operations, and HR process consulting services, is committed to helping the companies worldwide build stronger businesses. Headquartered in Chennai, India with Principal Offices in California, USA, Neeyamo aspires to become the most respected and sought after HRO partner for companies worldwide. Improved employee experience, HR service delivery excellence, technology driven innovation, and global domain expertise personifies Neeyamo.
Neeyamo has a unique delivery model for its HR service offerings, by leveraging partnerships with world class platforms, to meet specific mid-market requirements. Its service lines cover entire pre-hire to post-retire employee life cycle. Global capabilities exists to service individual HR service line.
Translating its HR domain expertise into services built around best-of-breed HR products, will ensure that its customers get the best of all worlds – no major capital outlay, buy-as-you-need service based model which scales with their growth, and delivery from cost effective locations, which allows transaction prices to be extremely competitive. Most importantly, they don't have to go through the pain of implementation or maintenance of these systems, but will be able to gain all the benefits of a "big" company system.
Company Details
Office Address
11th Floor BTTC Center Building, Ortigas Ave. Cor. Roosevelt St.,, San Juan, Metro Manila
Company Size
11-50 Employees
Jobs at Neeyamo Enterprise Solutions Philippines Inc