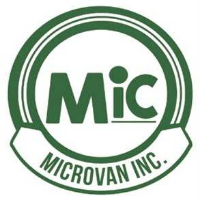 MICROVAN INC
Olongapo City, Zambales
Retail
About MICROVAN INC
Located in a 12-hectare facility, MICROVAN, INC. is a well-diversified Company involved in importation and trading of construction Machinery and Trucks, rental of cranes and heavy lift services.

Established 34 years ago through its parent company in 1975, the entire Organization has made itself known in importation, trade and sale of new and used construction and industrial machinery, trucks and vehicles.

Microvan, Inc. was established as an importer and trader of New and Used Construction Machinery, Industrial Machinery, Trucks and Vehicles inside the Subic Bay Freeport Zone.

With the Organization's good relationship and joint partnership with numerous suppliers from different countries like China, Japan, to name a few, Microvan has expanded to become one of the country's renowned importer and trader.

Recently, in 2010, Microvan ventured into the rental of cranes and providing heavy lift services.
Company Details
Office Address
Former Boton Annex Facility, Argonaut Highway, Subic Bay Freeport Zone, Olongapo City, Zambales
Company Size
201-500 Employees
Company Perks
Free accommodation (for outside Olongapo area
Shuttle Service from SBMA to Manila vice vers