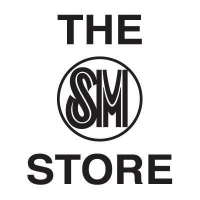 Meridien Business Leader Inc.
Olongapo City, Zambales
Retail
About Meridien Business Leader Inc.
SM had its beginning in 1958, when Henry Sy Sr. opened the first Shoemart store in Rizal Ave., in downtown Manila. The store boasted of good quality merchandise, innovative visual display, creative salesmanship - things that were unheard of in those days. Through this factors, SM was able to gain a loyal following customers, which opened doors for its growth. The Company expanded its shoe store chain in the sixties to accommodate the increasing demands of its customers.
As a natural transition, SM added Ready-To-Wear apparel into its lineup, when it converted into a soft-goods store in 1972, with the opening of SM Quiapo. Three years after, the stire began carrying a complete set of items - from wears to shoes to accessories to house wares, stationery and a lot more.
This happened with the opening of SM Makati, SM's full-time Department Store.
The concept was so well received by customers, that all the succeeding stores that were opened were full-time department stores. 1980 saw the opening of SM Cubao and in 1984, SM Harrison opened its doors to the public.
In 1985, the time was ripe for yet another milestone. Realizing that the need of customers go beyond shopping, SM changed the retailing landscape when it opened its first mall-based-store - SM North EDSA. In spite of the economic and political turmoil engulfing the country at the time, SM bravely beat the odds and began the mailing phenomenon in the country.
Today SM Department Store has grown to a dynamic group of stores which lead the pack in the retail industry.
Company Details
Office Address
SM City Olongapo Magsaysay Drive cor Gordon Avenue, Barangay Pag Asa, Olongapo City, Zambales
Company Size
201-500 Employees
Jobs at Meridien Business Leader, Inc.