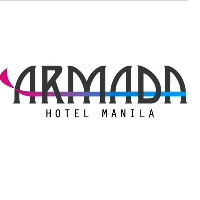 McSquare International Corporation
Manila, Metro Manila
Hospitality
About McSquare International Corporation
Our Mission
Armada Hotel Manila (AHM) dedicates itself to serving the leisure, business, and cost conscious travelers with the whole gamut of soothing and fine accommodation and friendly service. Guests searching for comfortable and secure facilities and efficient personnel found in 5-star hotels, can take comfort in the 4-star category AHM which is fitted with complete and comfortable rooms, facilities and services akin to 5-star hotels but without the associated prohibitive costs.
AHM is one of the few hotels in Metro Manila that embrace modern technology and green design, including ergonomically designed chairs and tables, cable television, electronic entertainment, Wi-Fi service, and earth-friendly landscape.
AHM is committed to providing guests with no-frills service, no-waiting in line,and no inconveniences.
Our Vision
Armada Hotel Manila is a 4-star hotel. In the years to come, AHM's mission is to achieve the level of a five - star hotel and an acknowledged and respectable player in the hotel and tourism industry.
AHM is a modern and contemporary hotel, whose presence is synonymous with quality service, satisfied and secure guests and customers.
AHM has progressively achieved an average room occupancy rate of 90 to 100%, and will aim to complement this record with quality services.
AHM subscribes and adapts to modern technology in better servicing its customers. Included in hotel facilities and equipment are electronic gadget such as desktop and laptop computers, wireless internet connection, fax machines, cable TV, user-friendly headboard that allows lighting, television remote control, electronic safety deposit box, IDD telephone, fully-stocked mini-bar, and electronic key card.
Company Details
Office Address
ARMADA HOTEL MANILA, 2108 M.H Del Pilar St., Malate,Manila, Manila, Metro Manila
Company Size
51-200 Employees
Jobs at McSquare International Corporation