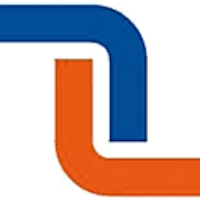 Manila LRT1 Cavite Extension EPC Consortium
Makati City, Metro Manila
Architecture and Construction
About Manila LRT1 Cavite Extension EPC Consortium
Bouygues Construction is a global player in construction, with operations in more than 80 countries. It designs, builds and operates projects in the sectors of building, infrastructure and industry. As a responsible and committed leader in sustainable construction, Bouygues Construction sees innovation as its primary source of added value: this is "shared innovation" that benefits its customers at the same time as improving its productivity and the working condition of its 50,100 employees on 5 continents. In 2016, Bouygues Construction generated sales of €11.8 billion.
As a promoter of sustainable mobility, Alstom develops and markets systems, equipment and services for the transport sector. Alstom offers a complete range of solutions (from high-speed trains to metros, tramways and e-buses), passenger solutions, customised services (maintenance, modernisation), infrastructure, signalling and digital mobility solutions. Alstom is a world leader in integrated transport systems. The company recorded sales of €7.3 billion and booked €10.0 billion of orders in the 2016/17 fiscal year. Headquartered in France, Alstom is present in over 60 countries and employs 32,800 people.
In February 2016, Light Rail Manila Corporation (LRMC) awarded Alstom Transport and Bouygues a contract to provide an integrated metro solution for the LRT-1 Cavite Extension project. The contractual scope includes provision for signaling and communication system and traction power supply. It also includes track work on the extended line, construction of a new depot and extension of the existing depot.
Company Details
Office Address
5F South Park Plaza Building, Magallanes Commercial Complex, Makati City, Metro Manila
Company Size
51-200 Employees
Jobs at Manila LRT1 Cavite Extension EPC Consortium