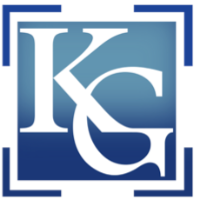 K. Grace Consulting Group Inc. (KGCGI)
Makati City, Metro Manila
Accounting & Audit
About K. Grace Consulting Group Inc. (KGCGI)
K. Grace Consulting Group Inc. (KGCGI) is a consulting firm that focuses on helping Micro, Small and Medium Enterprises (MSMEs), the start-up community, and multinational companies and foreign investors who wanted to conduct business in the Philippines. We provide steadfast corporate services such as business registration and accreditation, accounting and bookkeeping, tax compliance and consulting, human resource and payroll, business consulting and IT services.
We offer personalized and complete package services to meet clients' diverse requirements and business needs. We exist not only for compliance reason and to give tailored solution, but most specially to guide clients in making sound decisions and strategic plans for continuous growth and success.
Our Mission
To build strong partnership with clients through a passionate and competitive team that delivers exceptional results by providing high quality and cost-effective corporate services.
Our Vision
To be the best choice of the start-ups and MSMEs in providing accounting, tax, consulting and other corporate related services with utmost care, integrity and reliability.
Company Details
Office Address
Unit 1409 Cityland Herrera Tower, V.A. Rufino St corner Valero St, Salcedo Village, Makati City, Makati City, Metro Manila
Company Size
11-50 Employees
Company Perks
Paid leaves
Annual Travel
Trainings and Seminars
Annual Physical Exam
Performance Bonus
Jobs at K. Grace Consulting Group Inc. (KGCGI)