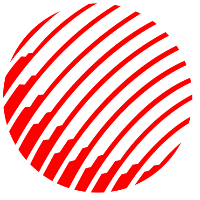 Jupiter Systems Inc.
Makati City, Metro Manila
Information Technology
About Jupiter Systems Inc.
Jupiter Systems Inc. (JSI) is a Philippine-based IT company dedicated to delivering business solutions for small, medium and large companies. JSI is one of the most experienced software houses in the Philippines and is a pioneer of Enterprise Resource Planning (ERP) in the country.
We are proud to be 100% Filipino-owned company with a Filipino-branded software in the global market.
Our core solution is ERIC, short for Enterprise Resource Information and Control a comprehensive and state of the art ERP system covering financial, distribution, manufacturing and personnel software applications. ERIC has extended its scope to include mobile and internet-based applications, making the workplace availableon the internet and on the road.
We have also made significant market footprints in turnkey development projects that address customer-specific business solution requirements outside the standard ERIC box. The company continues to evolve and today delivers leading-edge vertical solutions.
To further strengthen and expand our reach, we took on the exclusive Philippine Distributorship of Hongkong-based Oasis Hospitality Systems. This product line compliments the existing ERP software of Jupiter Systems and enables the company to offer an extensive end-to-end solution for the retail and hospitality industries.
Over the years, we have steadily increased our installed client base and business operations which include many prominent companies in the Philippines as well as Asia Pacific and North America.
We see to it that our products are constantly enhanced and improved through customer feedback and industry trends. We likewise ensure client satisfaction through our responsive client support group which helps clients with their implementation and post-implementation support needs.
Our track record proves our success in business as a provider and developer of innovative systems and solutions.
We believe that customer and market focus, world class quality and standards, consulting and development expertise, and new product releases are the keys to reaching new markets.
Expertise
Truly global solutions must also work locally Jupiter Systems, Inc. (JSI) takes the best from the world to your local market to create solutions most suited for your business-solutions that fit. JSI is an expert in software development, business process consulting, e-business enablement, specializing in ERP for manufacturing, automotive dealerships, distribution companies as well as hotel and restaurants of the hospitality industry. Solutions
JSl's world class creation is Enterprise Resource Information and Control System (ERIC). It is an integrated financial, distribution, manufacturing, and personnel software application. First released in 1985, ERIC has extended its reach to include mobile and web based applications, enhancing its mobility and making the workplace available to the internet and on the road.
Methodology
The implementation methodology for ERIC developed by JSI ensures efficient implementation of ERP applications that take into consideration business process, users, and software functionality Using this methodology, JSl ls Consulting and Client Services (CCS) Team completes projects right on schedule.
Market Synergy
JSl's Research and Development Team collaborates with our implementing consultants. Wherever you are doing business, this is an assurance that enhancements, fixes, and new products would reach you with greater speed and flexibility.
Customers and Partners
Over 1,000 companies from across the Philippines, Thailand , Hong Kong, USA and China make up JSl's customer base. We are a Microsoft Certified Partner.
Company Details
Office Address
GF AW Bldg, 2614 Kakarong Street, Bgy Santa Cruz, Makati City, Metro Manila
Company Size
51-200 Employees
Company Perks
Government Mandated Benefits: [1] SSS [2] Pag
HMO Coverage
Flexi-Time for Technical & Consulting
Group Term Personal and Accident Insurance
Per Diem Allowance for Implementation Special
Travel Opportunities for Consulting & Sales
Jobs at Jupiter Systems Inc.