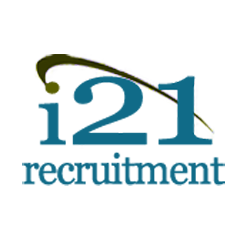 i21recruitment
Makati City, Metro Manila
Manpower and Recruitment
About i21recruitment
i21recruitment. Recruitment as it should be. Tried. Tested. Effective.

i21recruitment is an Executive Search / Headhunting Firm based in Pasig City.

We DO NOT EMPLOY TO DEPLOY candidates. All of our vacancies are FULL TIME-PERMANENT positions. Our successful candidates will be HIRED DIRECTLY by our clients.

I handle recruitment for BPO / Call Centre / C-Levels / VP-Level roles. You may reach me at the following:

Email: lester.tagudar@i21recruitment.com
Landline: 631 1525
Mobile: 09178676445 (Globe)
09088995295 (Smart)
09253616445 (Sun)

To get daily job updates, please visit & follow these sites: http://i21recruitment.com/jobs
https://www.linkedin.com/company/i21-recruitment-ltd-
http://twitter.com/i21recruitment

For all IT related inquiries, please send your CV to:
- SUZETTE CANIA (suzette.cania@i21recruitment.com)
- PATRIXIA LIBARDO (patrixia.libardo@i21recruitment.com).

Sales, Accounts, Finance & Engineering:
- CARIZA PUNSALAN (cariza.punsalan@i21recruitment.com)
- NICOLE CORDERO (nicole.cordero@i21recruitment.com)
- NATASHA OMAR (natasha.omar@i21recruitment.com)
- AARON CABATIT (aaron.cabatit@i21recruitment.com).
Company Details
Office Address
Salcedo Village, Makati City, Metro Manila
Company Size
11-50 Employees