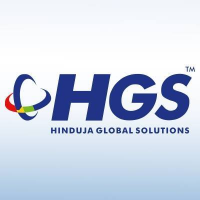 Hinduja Global Solutions (HGS)
Quezon City, Metro Manila
BPO
About Hinduja Global Solutions (HGS)
HGS Philippines currently has an employee strength of 6,500+ and operates from Quezon City, Muntinlupa City and Iloilo City. It offers services mainly to clients in the consumer electronics and technology sector. HGS Philippines was envisioned in mid-2004 after HGS acquired a pioneer in the Philippine contact center industry to make its first international foray. From an in-house domestic call center operator, the company was transformed into an international contact center provider after securing major contracts from Fortune 500 banking & financial services and consumer electronics products companies. Today, HGS Philippines is a financially stable business and continues to pursue aggressive growth strategies to provide clients with the best combination of cost and skilled manpower.
Visit our recruitment sites from Mondays to Fridays, 10am - 8pm for faster processing:
HGS Cyberpark
86 E. Rodriguez Jr. Ave. Brgy. Ugong Norte Libis, Quezon City
HGS Eastwood Site
8th flr. 1880 Tower, Eastwood Libis, Quezon City
HGS Alabang
G/F of HSBC Bldg. Filinvest One Building Northgate Cyberzone Filinvest City Alabang, Muntinlupa City
HGS Iloilo
2nd Floor Ayala Iloilo Technohub Building 1 Boardwalk Ave, Iloilo City
Recruitment Hotline: (02) 434-5123
Facebook: HGSjobs
Website:
www.hgsph.com
Why join us?
HGS provides an inspiring work environment where achieving professional triumph is possible while you work in conjunction with the best talents and brightest minds! Our employee welfare policies are designed to help employees balance their work and life, achieve their dreams, be rewarded and make life a lot easier than one can think of. We ensure that each and every employee benefits from the organization, both professionally and personally.
What really makes HGS an Employer of Choice is our driven intent to maintain long standing relationships with our trusted employees, while respecting their opinion and ideas, integrating them into our work culture, and letting them grow as they continue to become our assets.
Our inclusive nature is never changing. We believe in talent, and not the background. That's why we ensure that all our employees have rewarding careers as they grow with HGS!
Company Details
Office Address
86 E. Rodriguez Jr. Ave., Brgy. Ugong Norte Libis,, Quezon City, Metro Manila
Company Size
5001-10,000 Employees
Company Perks
Competitive Compensation Package
HMO Coverage for you & your dependents
Free parking
Leave conversion both SL & VL that can be con
Medical and life insurance
Account incentives or bonuses
Flexible Allowances
Jobs at Hinduja Global Solutions (HGS)