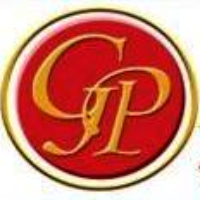 Goldplan Insurance Services
Quezon City, Metro Manila
Insurance
About Goldplan Insurance Services
Goldplan Insurance Services is a duly registered insurance service provider and was founded and established in March 2004.
The highly dynamic couple, Perry and Jenny Bucay, represents a new breed of entrepreneurs with an extensive knowledge and wide exposure in business and trade especially in the insurance and auto industry.
Their genuine intention to provide care and basic insurance protection is the primary reason for breathing an enduring life to Goldplan Insurance Services. The cloth of nobleness of their intention fueled with contagious enthusiasm and endearing charms have brought nothing but heightened and accelerated success.
Hence, in just a short span of time, the word Goldplan achieved the highest recognition amongst insurance companies and principals.
The partnership of the company with country's top leading insurance providers and the successful integration into the mainstream of corporate world further energize the company to successfully and continuously produce best innovative services to meet its clients evolving demands.
Success after success has further inspired and strengthened its resolve to maintain a wide range and ever growing clientele owing to high quality and commendable after sales services.
The company also credits much of its success to its core competencies namely: 1. Superior marketing expertise; 2. Service oriented sales team; 3. Technical skills; 4. In-depth knowledge to analyze complex risk situations from multiple perspectives and; 5. Development of comprehensive solutions that meet special and specific needs of every client.
Today, GOLDPLAN INSURANCE SERVICES is well positioned as the "Best Innovative Insurance Solution Provider" with regards to non-life insurance and auto loan financing assistance. Indeed, the company is a hassle free "one-stop-shop" that answers all your insurance needs. Clients' satisfaction is first.
The company is aggressively expanding its business reach tapping new trends in the industry 3 steps way ahead of competition. The management keeps in mind that excellent customer service does not end with a wide smile, but to keep abreast as well of current trends and technique to remain competitive.
Company Details
Office Address
2nd Floor Room 208 The One Executive Building, Brgy. Nayong Kanluran cor West Avenue, Delta Quezon City, Quezon City, Metro Manila
Company Size
51-200 Employees
Company Perks
Incentives
Government Mandated Benefits
OT Pay
Learning and Development
Jobs at Goldplan Insurance Services