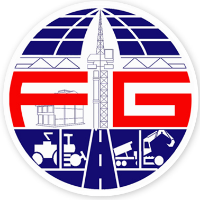 F. Gurrea Construction Inc.
Iloilo City, Iloilo
Architecture and Construction
About F. Gurrea Construction Inc.
F. Gurrea Construction, Inc. (FGCI) is a full-service construction company that is licensed and categorized "AAA" by the Philippine Contractors Accreditation Board. The company has an internationally-recognized Quality Management System Certification from the International Organization for Standardization (ISO 9001:2008) and is a leading builder in various diverse market segments in the Visayas region. FGCI is a proud member of the F. Gurrea Group of Companies.
For over 30 years in the industry, the F. Gurrea Group of Companies (FGGC) has continued to touch the lives of the Filipino community with its core investments in construction, land development, construction supply, healthcare, insurance, financing, merchandising, and fabrication and metal works. Throughout the years, FGGC has ardently responded to the multitude of opportunities presented to it and has accumulated a diversity of businesses under its belt. Over 10 operating companies and approximately 600 team members now make up FGGC.
Our Businesses
FGGC is a conglomerate of businesses composed of the following:

F. Gurrea Construction, Inc.
• General Contractor and Engineering
• Heavy Equipment Rentals & Hauling

Topmost Development Marketing and Development, Inc.
• General Merchandising
• Deals with retailing selected electrical and hardware merchandise

Hopewell Finance Corporation
• Provides financing

Iloilo Fabrication Specialists, Inc.
• Deals with variety of rehabilitation, reconditioning, mechanical and electrical repair works and maintenance of machinery engines

Golden Roadrunner International Corporation
• Sells automotive tires, parts and lubricants

Flexi Pharma
• Offers hospital equipment, medical supplies, surgical laboratory, dental supplies, branded and generic medicines and other related supplies

Good Fortune International, Inc.
• Engaged in hydraulic hose refitting, brake and clutch relining of all sizes
• Sells genuine and brand new as well as surplus automotive spare parts for light and heavy equipment

Stronghold Insurance Company
• Engaged in non-life insurance which include fire and motorcar insurance

ROG Enterprise
• Deals with wide arrays of office supplies and equipment, appliances, furniture and fixtures

Quarry Taxi
• Renders transportation services
Company Details
Office Address
FG Bldng.,, Q. Abeto St., Mandurriao, Iloilo City, Iloilo City, Iloilo
Company Size
501-1000 Employees
Jobs at F. Gurrea Construction, Inc.