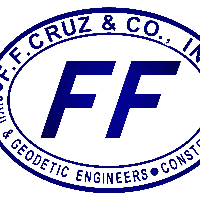 F.F. Cruz & Co. Inc.
Quezon City, Metro Manila
Engineering
About F.F. Cruz & Co. Inc.
F.F. Cruz & Co. is a leading engineering and construction firm offering integrated services in surveying, geotechnical works, design, construction and marine works. Since our beginnings in 1949, we have been involved in the engineering and construction of various civil works all over the country - from roads, highways and bridges, port and marine works, dredging and reclamation, water and wastewater, tunneling works, industrial plants and earthworks and land development.
We strive for excellence and quality and are known for our engineering and construction expertise, pioneering technology, extensive equipment and strong manpower.
F.F. Cruz & Co., is 'AAA' rated by the Philippine Contractors Accredited Board and is ISO 9001 certified. We are consistently ranked among the top 10 constructions firms in the country.
Why join us?
At F.F. Cruz & Co., Inc., we offer people boundless opportunities, extensive training, and unlimited avenues for career growth. One of the cornerstones of our company tradition is the strong sense of Filipino family values. We put a premium on the welfare and professional development of our employees. We want them to grow and find a home in F.F. Cruz & Co., Inc. so that their skills as Filipino engineers are developed and recognized worldwide.
Company Details
Office Address
F.F. Cruz Building, 800 EDSA, West Kamias, Quezon City, Metro Manila
Company Size
201-500 Employees
Jobs at F.F. Cruz & Co., Inc.