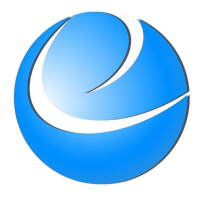 Eximius BPO Services Inc.
Pasig City, Metro Manila
BPO
About Eximius BPO Services Inc.
Are you ready to take on the world with us?
A leading provider of skilled Analysts for businesses requiring dependable resources for diverse workflow assignments. Our solution enables them to confidently make operational decisions by providing our clients with on-time reliable data.
Company Overview
Eximius BPO provides high-value real estate processing services. Our goal is to help businesses organize and access critical information so they can focus on core competencies. We deliver these services with an understanding of the service-level, security and scalability requirements necessary to succeed. Our services are enhanced by selective recruitment, intensive training, and a meticulous Quality Control Process.
Why work with us?
Branded as one of the leading provider of back office services in the Philippines, Eximius BPO demonstrates excellence from hiring the best and brightest minds to developing extraordinary talents without compromising work-life balance.
At Eximius BPO, we offer:

• Permanent employment
• Day shift work
• Performance-based incentives
• Regular performance evaluation and mentoring for faster promotion
• Quarterly and Annual performance recognition
• Established career with enhanced learning prospective
• Guaranteed superior venue for leadership and professional growth
• Atmosphere and culture conducive for team development
• Employee-engagement activities
As the demand for our services increase, we are inviting excellent people to join us.
APPLY NOW AND LET US HELP YOU DEVELOP A BETTER CAREER!
Company Details
Office Address
5F, The 30th Corporate Center, Meralco Ave., Ugong, Pasig City, Metro Manila
Company Size
51-200 Employees
Jobs at Eximius BPO Services, Inc.