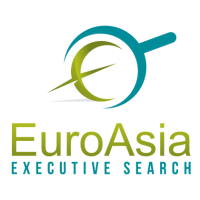 Euro Asia Executive Search Inc.
Makati City, Metro Manila
Manpower and Recruitment
About Euro Asia Executive Search Inc.
EuroAsia Executive Search Inc. was established to address the increasing demand for experienced managers in the Philippines. Benefiting from over 30 years of collective experience both in international and local recruitment, our team understands the ever-growing demand for a competitive talent pool and we work hard to align with our clients' standards.
As EESI diversified its services, we sought to be a consulting platform for industry's best practices, lucrative opportunities and long lasting professional relationships that will enable our clients and candidates to succeed.
Our commitment is to work as partners to our clients to fully understand their business objectives and attract outstanding talents who will be integral in their strategic growth.
Company Details
Office Address
Export Bank Plaza, Don CHino Roces Avenue, Makati City, Metro Manila
Company Size
11-50 Employees
Jobs at Euro Asia Executive Search Inc.