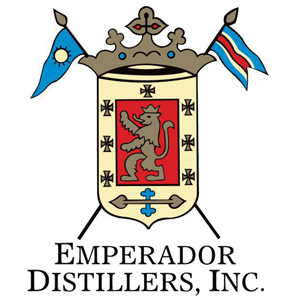 Emperador Distillers Inc.
Quezon City, Metro Manila
Manufacturing and Production
About Emperador Distillers Inc.
Emperador Distillers, Inc. is a member of a conglomerate engaged in diverse operations such as manufacturing, marketing & distribution, importation, quick service restaurants, and real estate development. With more than 26 years of service providing customer satisfaction nationwide, we are an acknowledged leader in the fast moving consumer products industry distributing top brands as Emperador, Fundador, White & Mackay, The Dalmore, Jura, Andy Player, Andy Cola, Smirnoff Mule, The Bar, Hacienda Uno, Carlo Rossi, Gallo Wines & PikNik Shoestring Potatoes.
Mission:
To develop and sustain a cutting edge competitive sales force with top morale level.
To ensure product availability in all SKU's, at all times, in all store shelves & customer warehouses nationwide.
To equate EDI's image with reliability and dependability as a trade partner through sustained impressive customer service and relations.
Vision:
To be the undeniable market leader in the wine & spirit industry with top quality brands, most competitive sales force, with product placement in each and every outlet in all trade levels, and more reliable business partner.
Company Details
Office Address
7th Floor 1880 Building, Eastwood Avenue Eastwood Cyberpark Eastwood City Libis, Quezon City, Metro Manila
Company Size
1001-5000 Employees
Jobs at Emperador Distillers Inc.