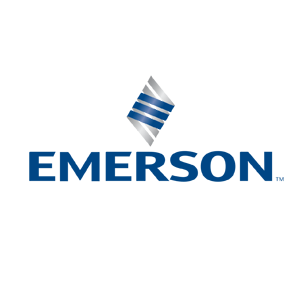 Emerson Electric (Asia) Ltd ROHQ
Quezon City, Metro Manila
Engineering
About Emerson Electric (Asia) Ltd ROHQ
Are you ready to join a purpose-driven, global technology, software and engineering company?

A career — and future — at Emerson is grounded in and centered around our Purpose: We drive innovation that makes the world healthier, safer, smarter and more sustainable. Headquartered in St. Louis, MO with 170 locations and 86,700+ employees worldwide, Emerson is a universal brand that serves local communities across the globe. With a 130+ year history, we take pride in our past, but remain focused on our future.

In the Philippines, Emerson plays a strategic role in supporting global and regional functions for the company and its customers in the fields of accounting, analytics, customer support, engineering, finance, information technology, human resources, marketing and business development, and supply chain management.

Our Automation Solutions business helps process, hybrid, and discrete manufacturers maximize production, protect personnel and the environment while optimizing their energy and operating costs.

Our Commercial & Residential Solutions business helps ensure human comfort and health, protect food quality and safety, advance energy efficiency and create sustainable infrastructure.
Living Our Purpose as One Emerson
Every day, our global workforce fulfills our unified Purpose and lives out the Values we hold close as an organization: Integrity, Safety & Quality, Support Our People, Customer Focus, Continuous Improvement, Collaboration, and Innovation.
Our Causes – Planet, Humanity, Champion, Inclusion and Future – shape, define and fuel Emerson's culture while inspiring our innovative spirit and driving our focus.
Learn more: https://www.emerson.com/en-us/about-us/living-our-purpose
Awards & Recognition
Emerson is ranked among the leading companies in the United States and across the globe – but don't just take our word for it.
2022 Linkedin Top Companies in the Philippines
2021 to 2022 Great Place to Work Certified™
2021 GradPhilippines Top 100 Graduate Employers
2022 Human Rights Campaign Foundation Best Places to Work for LGBTQ+ Equality
2021 Women Engineer Magazine Top 50 Employers
2020 Forbes Best Employers for Diversity
Learn more: https://www.emerson.com/en-us/about-us/awards-recognition
Benefits at Emerson
Through our benefits, development opportunities, and an inclusive work environment, we aim to create an organization our people are proud to represent.
Competitive Wages and Benefits – We provide employees with a market-competitive pay and benefits package.

Allowance: food, transportation, clothing
Night Differential
Life Insurance
Personal Accident Insurance
Retirement Benefit
Perfect Attendance Incentive
Guaranteed Midyear Pay

Career Development Opportunities – We help team members reach their highest potential with learning programs.
Healthcare – We offer quality healthcare coverage (medical and dental) for our team members.
Paid Leaves – Vacation, Sick, Parental, Bereavement
Tuition Reimbursement for Approved Programs – We support opportunities for employees to advance their education.
Safe Working Environment – Safety is a top priority across our global network and workplace.
Well-Being Programs – Well-Being Days, Counseling Service for employees and their family, Fund Assistance
Blended Work Benefits – Allowance, Internet Subsidy, Workstation Set-up Reimbursement

Whether you're an established professional looking for a career change, an undergraduate student exploring possibilities, or recently received your master's degree, you'll find opportunities with us.
Join our team and start your journey today!
Visit our career site: emerson.com/en-ph/careers
Company Details
Office Address
12F SM Cyber West Avenue Bldg, Edsa, Quezon City, Metro Manila
Company Size
10,001+ Employees
Company Perks
Transportation Allowance
Clothing Allowance
Health Insurance
Blended Work Arrangement
Internet Allowance
Work from Home Set Up Reimbursement
Well-Being Days
Jobs at Emerson Electric (Asia) Ltd, ROHQ