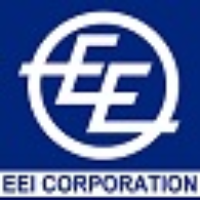 EEI Corporation
Quezon City, Metro Manila
Architecture and Construction
About EEI Corporation
EEI Corporation is recognized as one of the leading construction companies in the Philippines, known for the quality of its work and the excellence of its workforce. It has the broadest range of construction and engineering services, with expertise in the construction of large-scale heavy and light industrial projects, infrastructure, and property development projects all over the world.
Over the years, EEI has built several power plants, refineries, petrochemical plants, cement plants, mining facilities, industrial plants, buildings, schools, hospitals, roads, bridges, seaports, airports, railways, water distribution stations, flood control systems, steel structures and modular assemblies.
As such, it is a preferred contractor of global Engineering, Procurement and Construction Companies.
Company Details
Office Address
EEI Corporation - Recruitment Section, 12 Manggahan St. Bagumbayan, Quezon City, Metro Manila
Company Size
10,001+ Employees