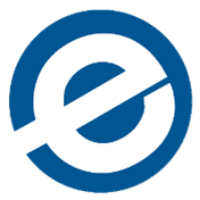 eData Services Philippines Inc.
Makati City, Metro Manila
BPO
About eData Services Philippines Inc.
eData Services is an American owned and operated Health Information Management Company that has been in business for more than 15 years. We employ nearly 600 medical professionals including dozens of Medical Doctors and hundreds of Registered Nurses. We also employ Dentists, Pharmacists, Psychologists, and Registered Physical Therapists.
We deliver customized services to over 500 clients throughout the United States; 24 hours a day, 7 days a week. Our services include:
• Medical Record Summarization
• Dictation Transcription (Medical and Legal)
• Medical Report Editing
• AMA Impairment Ratings
• Comprehensive Medical History Taking by Telephone
• Depo Summaries
• Incoming Mail Processing
• EHR Data Entry
• Utilization Review
• Live, Real-Time Virtual Scribe Services during Exam Encounters
• Live, Real-Time Virtual Medical Services
o Insurance Eligibility, Benefit, and Coverage Verification
o Claim Denial Appeals and other EOB issues
o Securement of Treatment Authorizations
o Patient Scheduling
o Patient Appointment Reminder Calling
o Billing and Collections
o Preparation and Transmission of Referral Letters
o Computerized Physician Order Entry
o Incoming Telephone Call Handling
o Full Telephone Receptionist Services
o Lunch Hour Telephone Coverage
o Claims Submission
o After Hours Telephone Coverage
o Patient Inquiry Handling
We are HIPAA compliant and adhere to all Federal and State laws governing the security of Protected Health Information. All work is exchanged with our clients through encrypted internet connections. We utilize secured Microsoft Azure Cloud and on premise servers to ensure redundancy, speed, and security.
eData's head office is located in Beverly Hills, California. Our center of operations is located in Makati, the center of Manila, Philippines' business district. Our Philippine offices are located in RCBC Plaza, which also houses the Canadian, Australian, German, and European Union Embassies. We selected the Philippines because of the availability, at a reasonable salary, of highly skilled doctors, nurses, and other medical professionals that speak English and understand American customs. The US healthcare industry, including American hospitals, consistently recruits from the same highly skilled pool of professionals employed by eData Services.
Company Details
Office Address
17th floor Tower 2 RCBC Plaza, Ayala Avenue corner Gil Puyat Avenue, Makati City, Metro Manila
Company Size
201-500 Employees
Jobs at eData Services Philippines Inc.