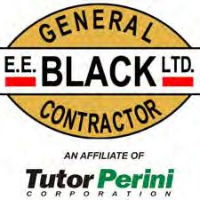 EE Black Ltd
Makati City, Metro Manila
Architecture and Construction
About EE Black Ltd
E. E. Black, Ltd. is the only wholly-owned American company in continuous existence in the Philippines since 1959. Black has a long and successful history with projects encompassing civil, structural, architectural, mechanical, electrical, plumbing and multi-disciplined engineering and management. Over the years, Black has developed diversity and flexibility. The increasing number of new clients as well as repeat clients enhance our reputation. Thereby earning the company's slogan, "On track with Black."

E. E. Black Ltd. has earned the reputation of uncompromising standards, and that's made for many satisfied clients who demand a lot and want the best.
Our Vision

We will continue to expand on our diversity while building the largest and most complicated building and heavy civil works projects found anywhere in the world.


Our Mission

Building on our more than 55 years and USD10 billion of completed projects, we will continue to be an industry-leading construction firm that values and develops talented people that are the strength of our future.

We will exemplify integrity and fair dealings with our Clients, meet their challenges with talented people, and continue to expand and improve one of the industry's largest equipment fleets.

We will continue to excel at making success stories on high-profile projects that few contractors are willing to undertake.
Company Details
Office Address
111 2F Paseo de Roxas Bldg, Paseo de Roxas corner, Legaspi Village, Makati City, Metro Manila
Company Size
501-1000 Employees