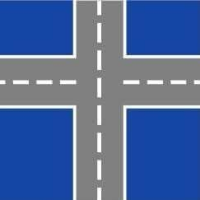 E.C De Luna Construction Corporation
Mandaluyong City, Metro Manila
Engineering
About E.C De Luna Construction Corporation
COMPANY PROFILE
Our history begins in 1989 with the establishment of E.C. De Luna Construction, a sole proprietorship owned by Mr. Eduardo C. de Luna. This fledgling venture was classified as category "C" construction firm by the Philippine Contractors Accreditation Board which allowed us to undertake projects costing not more than Php 3 million. In that same year, the firm was awarded its first contract amounting to Php 100,000.00 in Bulacan.
Through successful close-out of various projects, the firm's revenue experienced tremendous growth leading to acquisition of equipment and other assets including dump trucks, service vehicles, heavy equipment, asphalt batching plant, crushing plant and concrete batching plant.
In the following year, the firm achieved another milestone, when, on December 20, 1994, PCAB approved its upgrading to category "B". And in 1996, after a series of successful construction projects, the company's commitment to quality construction paid off after EC de Luna Construction was finally given a category AAA license by PCAB - the highest category for contractors during that time.
In 2000, the company was incorporated as E.C. de Luna Construction Corporation (ECDLCC). From a category C firm, the business has endured the challenges of a blooming and wilting economy of the past 17 years.
Today, ECDLCC stands as a robust construction firm that generates impact by building reliable roads, highways and bridges that link urban and rural communities, bringing joy and comfort to the riding public. Our current projects are funded by well-known banks such as Asian Development Bank (ADB), Japan's Export-Import Bank (JEXIM), and Japan International Cooperation Agency (JICA).
In 2017, PCAB released its Board Resolution No. 079, Guidelines for the Licensing of Category Quadruple A Contractors which permitted companies with Php 1 Billion equity to apply for Quadruple A license – the highest category that allows any firm to undertake government and private projects of any contract cost.
ECDLCC applied for upgrading and was granted a Quad A Platinum license in April 2018. This is a recognition of ECDLCC's financial capacity, formidable record, and technical expertise in the field of construction.
Consistent with our long-standing tradition of excellence built on integrity and hardwork, ECDLCC aspires to raise our quality of work in construction and civil engineering, provide communities with greater economic access and exploit more opportunities in the years to come.
MISSION
Our mission is to provide the highest quality construction services through the utilization of the best possible construction method, superior manpower and world class equipment.
VISION
Our vision is to become the contractor of choice in the Philippines, known for its quality of work and timely execution of projects. We will accomplish this through our drive for continuous improvement in our organization and by approaching each project with honesty and integrity. We are committed in constructing infrastructures that will surpass the client's expectations.
CORE VALUES
INTEGRITY AND HONESTY
We do what is right, deliver what we promised, even when no one is looking.
PASSION
We put our best effort in every task that we do.
LOVE FOR GOD AND OTHERS
We follow the greatest commandment of our Savior
Company Details
Office Address
281, Connecticut St. Brgy Wackwack, Mandaluyong City, Metro Manila
Company Size
201-500 Employees
Jobs at E.C De Luna Construction Corporation