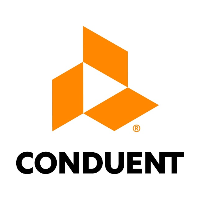 Conduent
Pasay City, Metro Manila
BPO
About Conduent
A pioneer in the Business Process Services industry, we are one of the leaders in business process outsourcing (BPO).
Conduent Philippines is an equal opportunity employer.
Through our dedicated associates, Conduent delivers mission-critical services and solutions on behalf of a majority of the Fortune 100 companies and over 500 government entities– creating exceptional outcomes for our clients and the millions of people who count on them.
At Conduent, we are one team with one mission. When you join Conduent, you are engaged in creating the future – both our company's and your own. From being a part of transformative and game-changing projects to finding new and better ways of getting work done. You'll have the opportunity to grow and thrive through experiences and formalized learning programs.
Our people are united in their passion to make a positive difference – for our clients, end users and within our community. This passion pushes us to work hard, innovate, think creatively, and solve problems.
Every day we work to build a culture where individuality is both noticed and valued – a culture where every employee can bring their authentic self to work.
Whether you work remotely or in an office in any part of the world our sense of community is nurtured by constant interaction, collaboration, and connection.
If you are someone who likes to be part of making change happen for the better – in ways big or small – Conduent is the place for you.
Company Details
Office Address
Ground Floor One Ecom Bldg. Mall of Asia Complex, Palm coast drive, Pasay City, Metro Manila
Company Size
501-1000 Employees