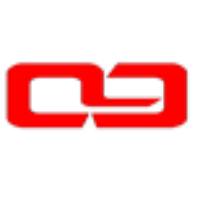 CHARLZ CONSTRUCTION
Surigao City, Surigao Del Norte
Architecture and Construction
About CHARLZ CONSTRUCTION
CHARLZ Construction is a sole proprietor owned and managed by Archt. Charles L. Gosingco, a duly registered contractor under bylaws of the Philippine Government, which is engaged in (General Building and General Engineering). Its civil works accomodates some private and government projects across the nation. The various kinds of civil work projects, registration particulars and it's respective sizes ranges from Building and Industrial Plant Work (medium B), Irrigation and Flood Control (medium B), Park-Playground or recreational Work (small B), Port, Harbor and Offshore Engineering (small B), Road, Highway Pavement and Railways, Airport Horizontal Structures and Bridges (medium B), Sewage and Sewage System (small B), Water Supply (medium A) and Water Treatment and System (small B).
Archt. Gosingco is so much dedicated to his line of work and together with his family hand in hand they were able to establish the business in April of 1986 at Surigao City, where his family first lived, and due to the success of the company, CHARLZ Construction was able to expand their operations in other parts of the Philippines from Mindanao, notably to the Visayas and soon to the island of Luzon.
For 31 years, the company has gained its excellent reputation in the field of construction though its outstanding craftsmanship, quality work, and good customer service.
At present, the company continues to set their ultimate goal of providing customers with the best quality construction service, and to constantly meet quaranted customer satisfaction.
CHARLZ Construction is a member of Cebu Contractors Association (CCA), a Double A (AA) license from the Philippine Contractors Accreditation Board (PCAB); a Platinum Membership from Philippine Government Electronic Procurement System (Philgeps); and now the firm is processing ISO 9001:2008 Quality Management System accreditation.
Company Details
Office Address
1417, Corner Vasquez Borromeo Street, Surigao City, Surigao Del Norte
Company Size
51-200 Employees
Jobs at CHARLZ CONSTRUCTION