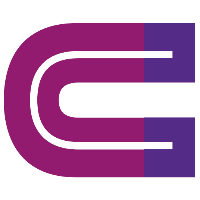 Career Magnet Inc
Makati City, Metro Manila
Manpower and Recruitment
About Career Magnet Inc
Career Magnet is a recruitment and staffing company that gives different industries a competitive advantage by matching the right talents for the right job.
Our people-centric approach has given our clients instant access to a pool of talented individuals who aspire for rewarding jobs and career.
We believe that each and everyone has a potential waiting to be unlocked. Whether you're seeking new hires, looking for a job, or considering a change in career, we have the right opportunity for you.
Here, explore different companies, and discover the right job that fulfills you, personally and professionally.
Our operating philosophy is based on the principle that organizations achieve the highest level of performance when they are staffed with the right people, working with the right skills, knowledge, and behaviors, using the best processes and technology-driven solutions, over an extended period of time.
The right staff for your business is within reach. We will attract the right candidates. We go out and aggressively look for the people with the right skills.
Company Details
Office Address
4897, GROUND FLOOR, Novaliches St., cor Binakod St. BRGY OLYMPIA, Makati City, Metro Manila
Company Size
11-50 Employees
Jobs at Career Magnet Inc