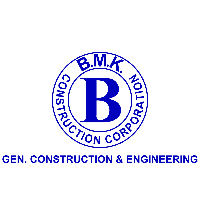 BMK Construction Corporation
Tarlac City, Tarlac
Architecture and Construction
About BMK Construction Corporation
BMK Construction Corporation will consistenly provide General Engineering and Building Services that meet or exceed the requirements and expectations of our customers and comply with the obligations of our business.We will actively pursue quality improvements through objectives and programs that enable us to do our job consistently right in accordance to the set procedures.We shall review and communicate this policy across the organization and to our interested parties for common understanding and way of work life.
COMPANY VISION
To be known as an efficient,balanced yet ethical GENERAL CONTRACTOR of choice that can make sustainable contributions to the construction industry by providing work opportunities and executing quality services to engineering projects for the utilization of the community.
COMPANY MISSION
To build structures with and of integrity,consistently aiming for quality and safety workmanship by maximizing and deploying competent personnel thereby attaining customer trust and exemplary impression from the general public.
To be responsible stewards of the community and of the enviroment by creating jobs that contribute to the nation's economy and adapting processes to ensure preservation of ecological balance.
CORE VALUES
QUALITY-We commit to provide high value services to our customers and earn fair income for the growth of our company and employees.
INTEGRITY-We act to demonstrate that people can trust us and that we are responsible for our lapses.
HONESTY-We work to live up to our commitment;we say what we do and do what we say.
EFFICIENCY-We strive to obtain the best possible outcome in the least wasteful manner we can.
Company Details
Office Address
No.10, Calle Lucinda San Sebastian Village, Tarlac City, Tarlac
Company Size
51-200 Employees
Jobs at BMK Construction Corporation