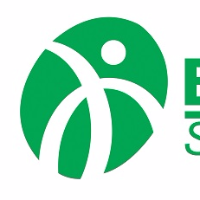 Bell-Kenz Pharma Inc.
Quezon City, Metro Manila
Health Care
About Bell-Kenz Pharma Inc.
BELL-KENZ PHARMA Company was established in July 2006 with office at Bell-Kenz Tower #127 Malakas St., Brgy. Central Diliman, Quezon City. The company was formed to provide reasonably priced high quality medicines to help today's patients cope with treatment cost.
BELL-KENZ PHARMA is engaged in distributing pharmaceutical products that are sourced only from CGMP (Certified Good Manufacturing Practice) and preferably US FDA approved drug manufacturing plants mainly in ASIA (India, Korea, Vietnam, Bangladesh, Malaysia).
BELL-KENZ PHARMA envisions to be the provider of highly reliable and affordable pharmaceutical products and to be a key player in the market of hypertension, gastric related diseases, cardiovascular diseases, infectious diseases and diabetes.
Company Details
Office Address
127 Bell-Kenz Tower, Malakas Street, Quezon City, Metro Manila
Company Size
201-500 Employees
Jobs at Bell-Kenz Pharma, Inc.